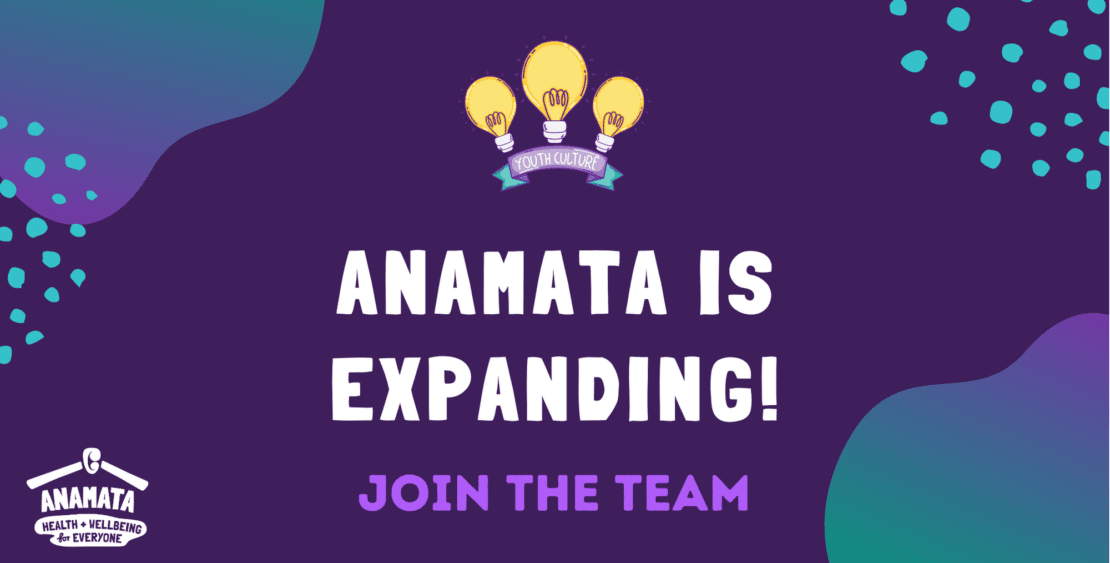 Taioho Kaimihi (Youth Practitioner) Wanted
Anamata is a Youth One Stop Shop providing youth health, mental health, youth development and sexual and reproductive health services in the Taupō District Community for 30 Years.
Due to further expansion of services we are now recruiting for an exciting role:
Taiohi kaimihi (Youth Practitioner) 
30 hours (negotiable)
We are looking for an exceptional and innovative youth practitioner to work within the youth team to create an environment of participation and engagement to support leadership, confidence and self-esteem in young people.  You will promote the development of young people by positive role modelling, building and facilitating healthy relationships, and providing information and support to meet their full potential. You will be able to work with young people and partners to plan and deliver social and other programmes and activities
You will be highly mobile and flexible in this role with an ability to integrate the service into the community settings throughout the Taupō rohe.
We are looking for a team player, who can show initiative and work autonomously, with an understanding of practising within a positive youth development framework.
Applicants should legally be entitled to work in Aotearoa.
For more details please contact Laura
lauraw@anamata.org.nz
021 447 629
Applications close April 6th at 5pm
Position Description