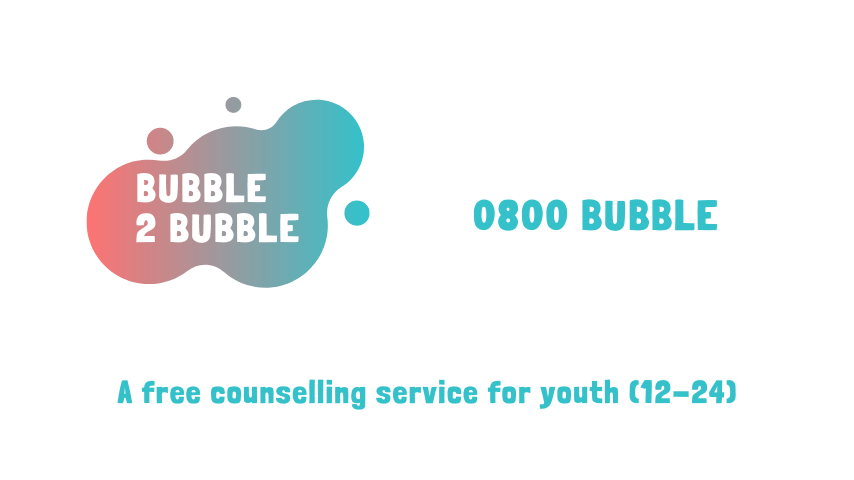 Anamata Launches Bubble2Bubble
Introducing Bubble2Bubble!
It is a free counselling service for young people (12-24). If you are feeling stressed, isolated, overwhelmed, just wanting someone to talk to or need extra support then give us a call on 0800 BUBBLE. We are also available to anyone who is concerned about a young person in their life and thinks they need extra support during this uncertain time.
We're open on Monday to Thursday from 11am to 4pm but you can call anytime and leave us a message.
This service has been set up by Anamata in response to the Covid-19 epidemic in an effort to ease distress and support the mental well-being of our young people.
If you are in crisis and need immediate support please phone or text 1737 for free.